 Some of our solutions are uniquely designed for the home

environment.  L.C.S.I can transform your kitchen or bathroom into a

fully usable adaptive environment by widening doors, installing full extension pull-outs and adjustable cabinets and so much more. If your flooring is not conducive for use with your wheelchair or scooter, we will recommend and install a better surface.  Home modification and remodeling services are available in the seven county area surrounding the Twin Cities.

Feel free to contact us
here
for more detailed information.





Lifeline Coordinating Services, Inc.

dba: LCSI 

Need help finding a product or solution? Please contact us for assistance.

651-771-1193 or Toll Free: 1-888-403-6060

1459 English Street

Saint Paul, MN  55106

The L.C.S.I team of  installers are insured and fully certified to install Guldmann products. The Guldmann network has one of the largest and indisputably most experienced corps of Certified installers in the United States. Becoming certified requires theory and practical installation of complicated ceiling lift systems.                     

With over 10 years of experience in distributing and installing
lift/transfer equipment
, LCSI provides adaptive solutions for hospitals, nursing homes,institutions and private homes.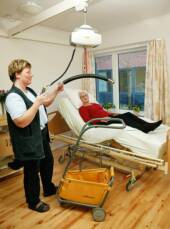 In This Specialized Field, Experience Really Counts.

Drawing on over 27 years of experience supplying products designed to help people live their lives to the fullest, Guldmann has perfected a comprehensive, modular range of lifting and moving solutions.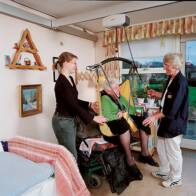 Unique Solutions for Unique Circumsances