 COSTS REDUCED

•

Significantly Fewer Injuries
•

Workers* Comp Typically                Reduced by 35%-65%
•

Employee Sick Days Reduced
•

Retain Experienced Staff
•

Light Duty Days Reduced
•

Reduced Patient Falls
•

Uses Throughout The Hospital





"We pledge to continue seeking new products and services to aid and

enhance life for persons who face physical challenges on a daily basis."

Jerry Williams, Owner of LCSI and Distributor for Guldmann

Lifeline Coordinating Services, Inc. (LCSI) distributes and installs
lift/transfer
equipment for hospitals, nursing homes, institutions and private homes throughout Minnesota, Iowa, Wisconsin, North Dakota and South Dakota.
The L.C.S.I team of  installers are insured and fully certified to install Guldmann products. 

We also offer
unique products
to assist disabled persons in their quest for a more independent and mobile lifestyle. Our products enhance safety, independence and maneuverability.
Need help finding a product or solution? Please contact us for assistance.

651-771-1193 or Toll Free: 1-888-403-6060

1459 English Street

Saint Paul, MN  55106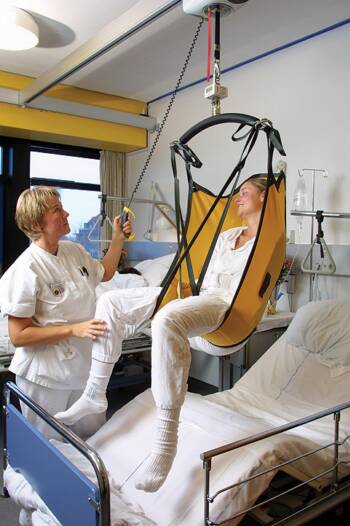 Facilities with Guldmann lifts have shown a reduction in patient falls; a marked reduction in workers' comp injuries to nursing staff and a higher retention of nursing staff. Ceiling mounted installation of a patient lift can be done in any workspace.

In addition, we offer home modification and remodeling in the seven

county area surrounding the Twin Cities.

TIME SAVED

•

Usually 7 Minutes Per Lift
•

Always Available
•

Often One Person Transfers
•

Less Waiting
PRICING

•      Competitive

•       Complete & Clear System Pricing

•

No Mysterious Increases
•

Quantity Pricing Recognized
Guldmann lift/transfer products make life safer and easier for care receivers and their caregivers.

INSTALLATION

•

Factory Certified Installers
We accept Visa/Mastercard,Discover,

Check or Cash.  Other forms of payment

will require a Service Agreement.  Please

contact us
here
for more information.
Lifeline Coordinating Services, Inc.

dba: LCSI