 Lifeline Coordinating Services, Inc.

dba: LCSI 

1459 English Street

Saint Paul, MN  55106

Molift Quick Raiser

Innovative design and functionality, awarded the Norwegian Design Council's Prize for Design Excellence. In developing our products, we aim to copy the body's natural movement pattern.

Molift Quick Raiser 2

Molift Quick Raiser 2 uses all the best features from Molift Quick Raiser 1 and adds a few more.

Molift Quick Raiser 2+

Lifts up to 200 kg.

Molift Partner 205

The Molift Partner 205 handles all moving and handling situations, within the community, hospital or care home environment.

Molift Partner 3

Recognised all over the world as the combination lifter. Molift Partner – the same lifter solves all tasks within lifting and transfer.

Molift Partner 230

Molift Partner 255

Your perfect partner for everyday transfers. Low weight, low chassis, 4-point suspension and simple charging routines make it extremely user friendly.

New Molift Partner 255

lifts with a SWL of 255 kilos.

Molift Smart

Smart represents a completely new standard for personal lifters. It is small, foldable and an excellent lifter for all types of lifts. It uses the same type of lifting slings as our other lifters.









Need help finding a product or solution? Please contact us for assistance.

651-771-1193 or Toll Free: 1-888-403-6060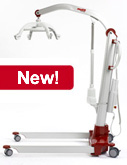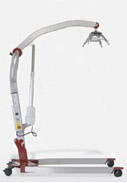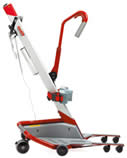 Molift's products are easy and intuitive – both in use and to understand.  The design makes it easy to get into narrow and small spaces.  In the end, their most important function is to get the job done, without putting your back at risk.  Invest in your own well-being by letting Molift patient lifts do the heavy work.  This will give you extra energy to help more people, help them better, spend quality time with them, or have more energy for yourself.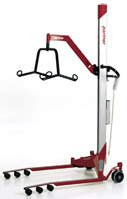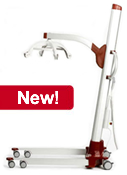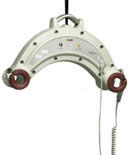 Molift Nomad

A portable ceiling hoist with integrated handles for carrying, which makes it easy to bring along when needed. Molift Nomad can also climb from one room to another. Despite its own low weight, Molift Nomad can lift up to 230 kg.